Welcome to Tsurugi Inc. Online Shop!
We can offer low prices and friendly customer service. All transaction are made via PayPal or Stripe, so we guarantee safe shopping experience with us. Please note, all prices are exclude shipping and handling. We do offer several shipping options, prices are calculated according to the cart weight and each product do have set weight.
For more information please check Shipping & Payment Info also please check Terms & Conditions.
---
CARMATE Dr Deo STEAM TYPE (4 variants)
CSF001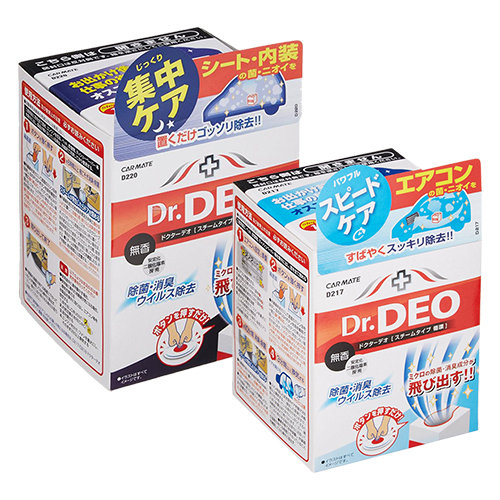 ---
Scentless Dioxide Disinfection with chlorine Sterilization car fragrance what removes tobacco smell and the virus from your car!
The secret of Doctor DEO – the malodorous component "stabilized chlorine dioxide" is also used in medical institutions and restaurants. Dr. Deo is a powerful & secure.
There are 4 types for you to choose
D217 and D218 are the quickest way to disinfect and remove tobacco smell from your car. The difference between them only the size of your vehicle, D217 for the light weight cars and D218 more suits for the medium and heavy vehicles.
All you have to do:
release the lead
press firmly the button
turn your air con
leave your car for 12 minutes closed.
D219 and D220 More powerful and disinfects not only air con system, but also removes all bacteria from the whole interior, what can save you from getting flu this winter.
Difference between them – size of your vehicle.
All you have to do:
release the lead
press firmly the button
NO air con needed
Leave your car for at least 6 hours
Type
D217 190ml (0) D218 330ml (0) D219 190ml (0) D220 330ml (0)