G'ZOX Real Glass Coat
SEA181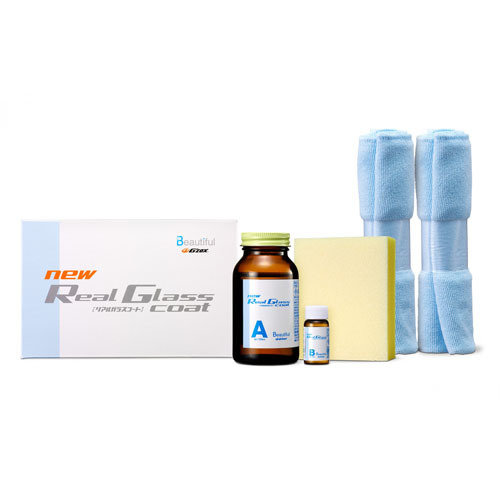 Choose your language: English | Russian
[lang="en"]
Follows "Real Glass Coat"its outstanding gloss, shine, water repellency and anti-fouling performance, achieves ecological sensitivity, workability and increasing a feeling of finish, groundbreaking glass coating agent.
Take environmental load and health condition into account, not only developing as de-xylene but also progress ingredient treatment, achieve workability and increase a feeling of finish by shorten time of harden and wiping.
[/lang]
[lang="ru"]
Real Glass Coat – твердое кварцевое покрытие, продукт на основе белых кристаллов диоксида кремния. Создает очень сильный блеск, сильный водо и грязе отталкивающий эффект, создает на поверхности эффективный защитный слой, препятствующий образованию царапин. Данный продукт создан с заботой об окружающей среде и человеке. Формула не содержит этилен. В сравнении с аналогами, значительно уменьшено время затвердевания состава.
[/lang]
Product Region:Japan
Contents:Liquid A 133ml, Liquid B 7ml, Sponge with Buff 1pc, Exclusive Cloth 2pc
Handling Time:5 days