Welcome to Tsurugi Inc. Online Shop!
We can offer low prices and friendly customer service. All transaction are made via PayPal or Stripe, so we guarantee safe shopping experience with us. Please note, all prices are exclude shipping and handling. We do offer several shipping options, prices are calculated according to the cart weight and each product do have set weight.
For more information please check Shipping & Payment Info also please check Terms & Conditions.
---
Mercedes Benz E Class Side Door Visor
MPE002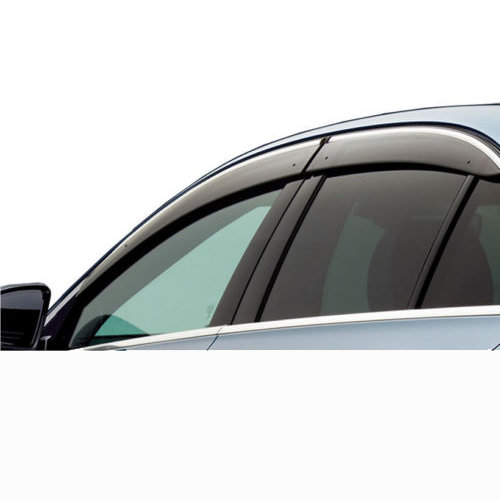 ---
Exclusive and ORIGINAL/GENUINE Mercedes Benz Side Door Visor Set For E Class available now directly from the Japanese Mercedes Benz Dealer.
We are working directly with TOP car dealers in Japan and would love to offer you this brand NEW and Exclusive upgrade for your car.
Side visor (for sedan / station wagon)
Side visor convenient for ventilating the interior of a car such as rainy day. The design exclusively for E class raises the sense of unity with the vehicle.
Item number: M2137101010MM (for sedan)
Item number: M2137102010MM (for station wagon)
[Installation time: 0.8 h]
※ made of acrylic resin, with a brilliant molding.
※ Coupe, cabriolet cannot be installed.
* For application to each vehicle, please contact the authorized dealer.
Package includes: Side visor (front, rear left and right set, for sedan)
Please do not hesitate to contact us if any question before purchase..
Product Region:Japan
Handling Time:15 days