Welcome to Tsurugi Inc. Online Shop!
We can offer low prices and friendly customer service. All transaction are made via PayPal or Stripe, so we guarantee safe shopping experience with us. Please note, all prices are exclude shipping and handling. We do offer several shipping options, prices are calculated according to the cart weight and each product do have set weight.
For more information please check Shipping & Payment Info also please check Terms & Conditions.
---
Aion Plas Senu PREMIUM (Super Absorbent Cloth)
ACT010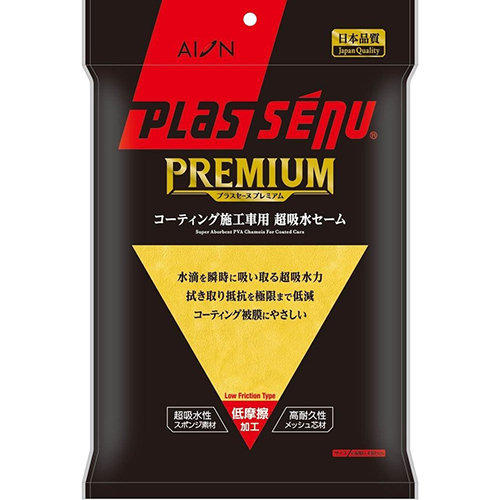 ---
Newly developed unique etched surface of chamois clean out dirt, dust and wipe off water residue amazingly well with very simple application.
Very unique exclusive etching chamois offers easy slide and smooth speedy wiping. Very easy quickly dry cars. Hit item of 2017, offers very comfortable touch to hands. Adapted by famous car retail chain in Japan.
Material
Polyvinyl Alcohol Sponge, Polyester
Size, Color
L size, Size approx. 690x430mm, Color: Yellow3
Product Region:Japan
Contents:Size approx. 690x430 mm
Handling Time:1 day