Welcome to Tsurugi Inc. Online Shop!
We can offer low prices and friendly customer service. All transaction are made via PayPal or Stripe, so we guarantee safe shopping experience with us. Please note, all prices are exclude shipping and handling. We do offer several shipping options, prices are calculated according to the cart weight and each product do have set weight.
For more information please check Shipping & Payment Info also please check Terms & Conditions.
---
Hikari Conditioner
HEA012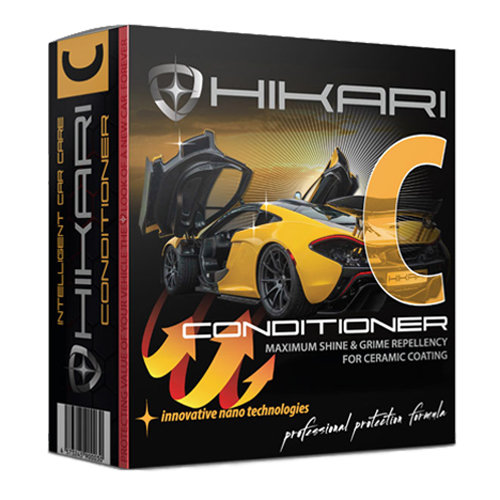 HIKARI Conditioner – Maximum Shine!
This agent is a completely new idea maintenance agent blended with a charge modifier in a special process of HIKARI.
It is possible to easily perform painted wiping which was troublesome until now at the same time.
It forms a powerful water repellent coating, and it can maintain a wonderful gloss and water repellent function for a long time.
A thorough glass-based resin establishes a deep gloss and protective effect, adopted a 3D hybrid structure in which special polymer resin produces beautiful water repellent performance.
Direction to use:
1) Rinse away dust and mud soil with car shampoo, neutral detergent for kitchen, etc. and wipe off the water drop completely.
2) Wet with water and wipe the maintenance agent on a firmly squeezed cloth and paint in gently while stretching it.
(* Please shake well before use.)
3) Please fill in the hood, door, roof etc. for each block by the work of 2).
(* Please do not use on the outside and the inside of the glass.)
Precautions for use
Please do not use it other than the above applications.
Please do not attach it to the brake part.
Please do not use it in hot weather or windy place, in places with a lot of dust.
Because there is a fear of becoming a spot, please do not put on clothes.
When unevenness comes out, wipe it off with a cloth wetted firmly and squeezed with water.
Water-repellent effect and luster may not be obtained in cars with painted surfaces damaged.
Please do not leave this product for a long time by applying it directly to the body etc.
Product Region:Japan
Contents:200ml
Handling Time:3 days