Welcome to Tsurugi Inc. Online Shop!
We can offer low prices and friendly customer service. All transaction are made via PayPal or Stripe, so we guarantee safe shopping experience with us. Please note, all prices are exclude shipping and handling. We do offer several shipping options, prices are calculated according to the cart weight and each product do have set weight.
For more information please check Shipping & Payment Info also please check Terms & Conditions.
---
Soft99 Coating & Cleaning Wax (2 types)
SEC077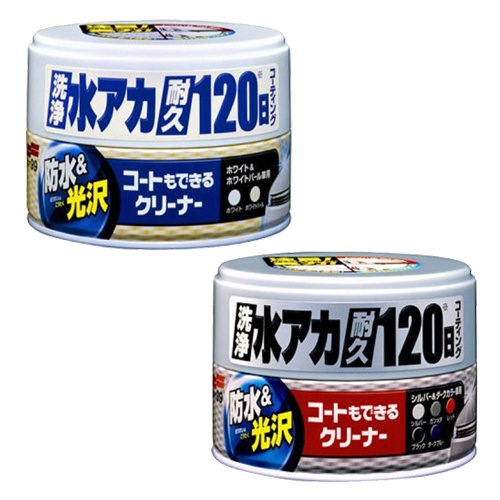 ---
Removing stubborn dirt which normal car shampoo cannot, it creates a strong coating. The water repellency lasts up to 120 days and prevents adhesion of the stubborn dirt. Furthermore, it is very easy to apply and wipe it off.
Directions to use:
* Make sure your car's color is compatible with this product.
1. Remove dirt with water and wipe off water drops remaining on the surface.
2. Put the wax on the sponge and spread in on the surface evenly.
3. Dry for a while (5 minutes in summer, 10 minutes in wither) and wipe it off with dry, clean towel.
Product Region:Japan
Contents:230g
Handling Time:1 day
Type
White & Pearl (0) Silver & Dark (0)