Welcome to Tsurugi Inc. Online Shop!
We can offer low prices and friendly customer service. All transaction are made via PayPal or Stripe, so we guarantee safe shopping experience with us. Please note, all prices are exclude shipping and handling. We do offer several shipping options, prices are calculated according to the cart weight and each product do have set weight.
For more information please check Shipping & Payment Info also please check Terms & Conditions.
---
Soft99 Refine soft paste wax
SEW041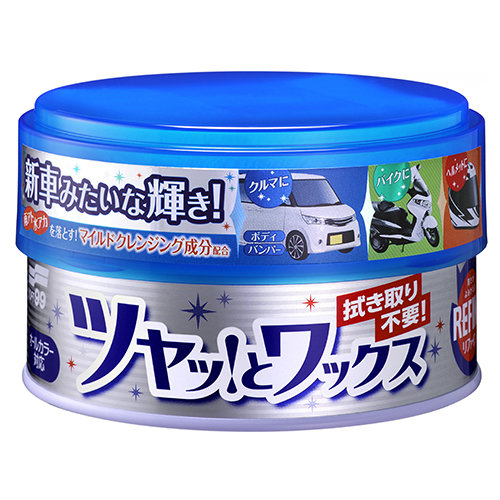 Choose your language: English | Russian
[lang="en"]
Multi-purpose wax easily finish as lusting, removing water stain and water mark for all color vehicle.
Put the wax to attached towel and wipe off. Available for motorcycle, helmet and polishing for plastic parts as well.
Directions to use
1. Rinse off if adhere the dirt or dust on the car body.
2. Put the moderate amount to included towel and apply it evenly.
3. Change the towel surface for beautiful finish. If you apply more, gets more shiny.
* Do not leave after applying, it may cause stain or unevenness.
[/lang]
[lang="ru"]
Универсальный полироль для кузова SOFT99 Refine Soft Paste Wax
Универсальный полироль устраняет водные пятна и придает блеск. Подходит для полировки автомобилей всех цветов, а также для глянцевого пластика.
Способ применения
Вымойте обрабатываемую поверхность.
С помощью идущего в комплекте полотенца равномерно нанесите полироль. Не оставляйте излишков.
После нанесения переверните полотенце обратной стороной и располируйте средство.
Назначение – для всех цветов ЛКП.
[/lang]
Product Region:Japan
Contents:150g
Handling Time:1 day