Welcome to Tsurugi Inc. Online Shop!
Place where you can buy any product manufactured and made in Japan!
We can offer low prices and friendly customer service. All transactions are made via PayPal or Stripe, so we guarantee safe shopping experience. Please note, all prices are excluding shipping and handling. We do offer several shipping options, prices are calculated according to the cart weight and each product do have set weight.
If you cannot locate product and you are sure it's made in Japan – simply just leave us a note and we will do our best to sort it out!
For more information please check Shipping & Payment Info also please check Terms & Conditions.
CARMATE RAZO LEATHER KNOB 240 RED STITCH
RAC004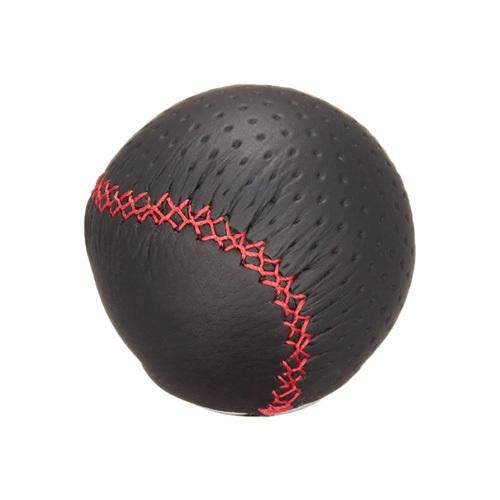 Genuine leather knob that is easy to grip. Leather is equivalent to car maker, bright red stitch is produced in Japan by hand sewing. The main body is made of zinc die cast and weight design to improve shift feel. Reference weight 240 g. Weight assisted shift feel! Low position type to shorten shift stroke. It corresponds to 6 MT with reverse ring of 86 (ZC 6), BRZ (ZC 6), Impreza (GD, GR, GG, GV) and Lancer Evolution (CT 9 A). It corresponds also to a gate AT car. Corresponding shaft screw diameter: 8 mm, 10 mm, 12 mm.
Product Name LEATHER KNOB 240 RED STITCH
Product color BK / RED STITCH
Product Weight 240g
Product Size H49×W47×D47(mm)
Package Weight 295g
Package Size H175×W70×D70(mm)
Carton Weight 6200g
Carton size H185×W365×D255(mm)
Carton count 20
JANcode 4973007764106
Product Region:Japan
Handling Time:2 Days