Welcome to Tsurugi Inc. Online Shop!
Place where you can buy any product manufactured and made in Japan!
We can offer low prices and friendly customer service. All transactions are made via PayPal or Stripe, so we guarantee safe shopping experience. Please note, all prices are excluding shipping and handling. We do offer several shipping options, prices are calculated according to the cart weight and each product do have set weight.
If you cannot locate product and you are sure it's made in Japan – simply just leave us a note and we will do our best to sort it out!
For more information please check Shipping & Payment Info also please check Terms & Conditions.
CCI Smart View Rear Camera Coat 10ml
SMA019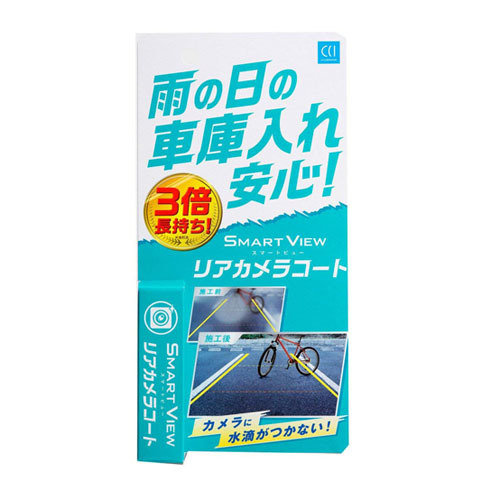 Smart View Rear Camera Coat
Water droplets disappear on the hydrophilic coat. Change the water drops into water film and the visibility of the rainy days is also good! Effective long lasting with water-soluble polymer blends! Can also be used for front side camera!
Directions to use:

Drain sand, dust, and dirt on the lens cleanly.
Shake the bottle well and spray 3 or 4 times so that the liquid will adhere to the entire lens from a distance of about 3 cm from the camera.
Just spraying is OK. It is not necessary to wipe it off.
※ If spraying is difficult, spray the liquid 3 or 4 times on the tissue and apply it so that the liquid adheres to the lens.
※ If liquid adheres to the camera, please wipe with a wet towel etc.
※ On rainy days you can erase water droplets by spraying on lenses with waterdrops attached.
※ Do not use it for a camera mounted in a car such as a drive recorder.
Product Region:Japan
Contents:10ml
Handling Time:2 Days