G'ZOX Nano Hard 75ml
SEA179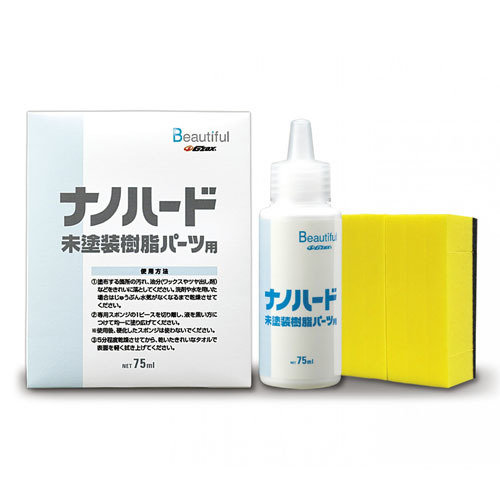 Choose your language: English | Russian
[lang="en"]
"Glass-based high hardness coating agent restores original shine with just applying whitening and fading resin parts.
Durability/ Weather Resistance : 6 months- 1year.
Heat Resistance : 300℃
[/lang]
[lang="ru"]
Nano Hard Plastic Coat – это средство для восстановления деталей из неокрашенного пластика. Восстанавливает помутневший и выгоревший пластик, возвращая первоначальный вид. Маскирует остатки засохшей полироли. Этот состав также создан на основе твердых покрытий. Термостойкость до 300°C.
[/lang]
Product Region:Japan
Contents:75ml
Handling Time:5 days