Ichinen Chemicals Cleanview Ion Coat Color Glossy Dark
IEW012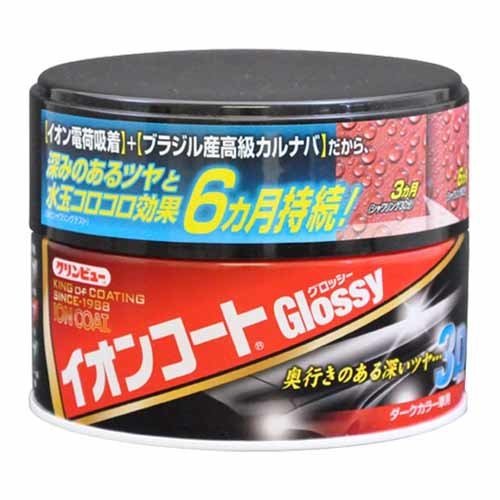 High purity carnauba wax and newly formulated ion-oriented resin magic balance gloss and water repellent durability of solid wax. Durability by our durable water repellency test power up for the longest 6 months in solid wax history.
Direction to use:
When you are hot in the sun or when the body is hot, do not use it because spots and color unevenness tends to appear.
Do not use for repainting or deteriorated coating with falling or stains.
Not to cause scratches Do not use it in strong winds or places with a lot of dust.
Do not use for body other than painting (plastic tech, unpainted bumper, tire, rubber, glass etc). Wipe off as soon as it adheres.
Product Region:Japan
Handling Time:2 Days