Welcome to Tsurugi Inc. Online Shop!
Place where you can buy any product manufactured and made in Japan!
We can offer low prices and friendly customer service. All transactions are made via PayPal or Stripe, so we guarantee safe shopping experience. Please note, all prices are excluding shipping and handling. We do offer several shipping options, prices are calculated according to the cart weight and each product do have set weight.
If you cannot locate product and you are sure it's made in Japan – simply just leave us a note and we will do our best to sort it out!
For more information please check Shipping & Payment Info also please check Terms & Conditions.
Ichinen Chemicals Urbain Shine Coating Agent Light 400 ml
IEA011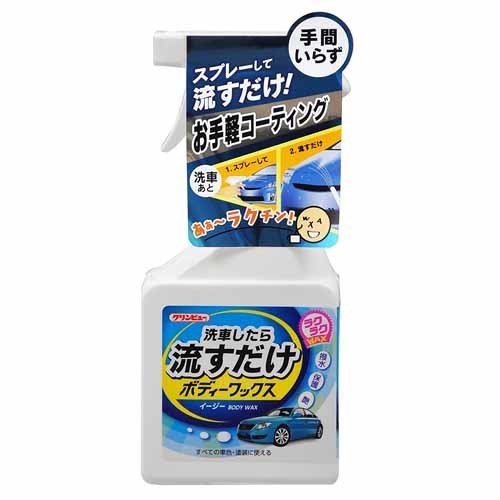 Just spray and flush with water.
Can also be used for wet body.
Direction to use:
Do not use for purposes other than original use.
Since it is harmful to aspirate, use it in a well ventilated place.
When it is hot or when the body is hot, do not use it as it causes unevenness and spots.
Do not leave it for a long time because it causes unevenness and spots when left unsprayed.
Do not use it because it may become a spot if it is used for repainted or deteriorated painted surface (including aero parts and plastic parts).
Being a cause of scratches, do not use it when the wind is strong or where there are many dust clouds.
Do not use for glass. If an oil film is formed on the glass after work, it should be dropped with an oil film sizing agent.
Wash hands with soap after use.
Product Region:Japan
Handling Time:2 Days