Welcome to Tsurugi Inc. Online Shop!
Place where you can buy any product manufactured and made in Japan!
We can offer low prices and friendly customer service. All transactions are made via PayPal or Stripe, so we guarantee safe shopping experience. Please note, all prices are excluding shipping and handling. We do offer several shipping options, prices are calculated according to the cart weight and each product do have set weight.
If you cannot locate product and you are sure it's made in Japan – simply just leave us a note and we will do our best to sort it out!
For more information please check Shipping & Payment Info also please check Terms & Conditions.
MTG ReFa CARAT (for face & body)
REF003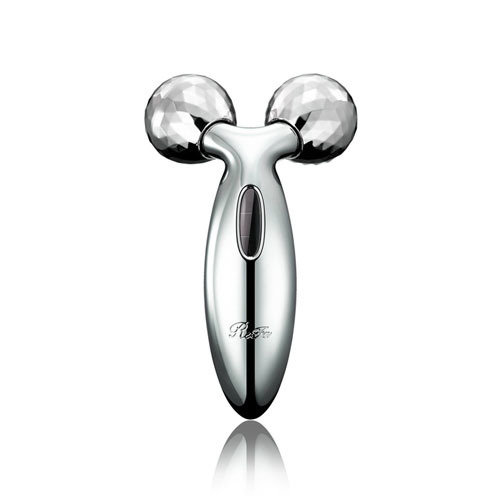 A platinum 360° multi-angular roller fits over every detail of your face and body. With ReFa CARAT you can achieve more youthful, firm looking, beautiful skin. Equipped with Double Drainage* rollers that replicate professional deep kneading manipulations.
* Drainage is a term that describes a technique performed by professional estheticians, and is not meant to express any effect the product has on your body.
Feel the kneading sensation of ReFa CARAT. With its unique squeezing motion ReFa CARAT is designed to replicate the deep "grip and glide" kneading sensation that an esthetician might include as part of a professional treatment. These actions work to beautifully tone an tighten your delicate skin. The ReFa CARAT works well on various parts of your body such as:
Jaw line • Face • Underarm • Waist • Inner thigh • Neck • Chest
However, once you experience the feel of a ReFa CARAT treatment, you will want to use it over and over. And you can! Try using your ReFa CARAT on your cheeks, calf, chest and more. You will see the same great results wherever you use your ReFa CARAT. Plus it is waterproof so you can take it just about anywhere!
Esthetic Method
Replicate a professional esthetician's "kneading" manipulations. Grip and glide action helps rejuvenate your skin's radiance and suppleness.
Microcurrent
Very mild microcurrent is generated by drawing in light with a solar panel fixed into the handle.
Platinum Coating
The surface of each ReFa roller is coated in brilliant platinum, making it compatible for even the most delicate skin.
Waterproof Construction
Conforms to waterprood JIS standards (equivalent to IPX7). This product is submersible in water can be used in the bathtub.
Product Name: ReFa CARAT
Model: PEC-L 1706
Roller Shape: Double spherical drainage rollers (440-sided polyhedron x 2)
Roller Coating: Platinum (Pt)
Circuitry: Micro current via current-carrying bearings
Handle Shape: Arch handle
Size: 92 x 147 x 61 mm
Weight :190g
Included Items: Cleaning Cloth, Pouch, Instruction Manual, Guidebook, Caution, Warranty Card
Construction Materials: ABS resin, Brass, Acrylic, Silicon Rubber, Elastomer, Stainless Steel, Nylon, Platinum (Pt)
Product Region:Japan
Handling Time:5 Days