MTG ReFa I STYLE (for face)
REF013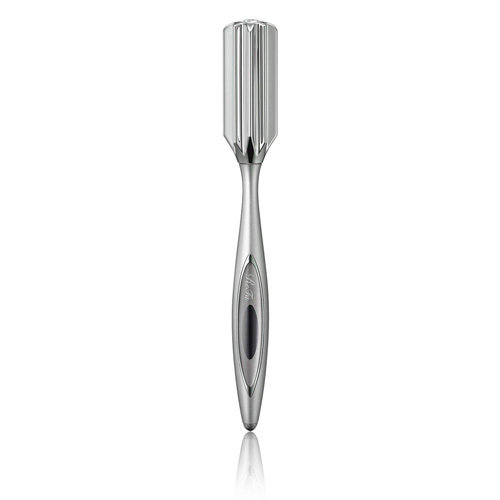 A light, gentle, and rhythmical tapping.
Double Quatro Roller surrounds the deep and breathtaking brilliance of Swarovski Crystals*. Replicates professional "Tapping" to reawaken the beauty of your expressions. Rhythmical and comforting stimulation evens your skin texture and helps to beautifully tighten and tone your skin.
Beauty through rhythmic stimulation. The unique "Double Quatro Roller" will provide gentle care to your skin.
Esthetic Method
Replicates the "Tapping" manipulation that gently taps your skin with several fingers as it draws the skin upward. The roller rhythmically sways your skin back and forth to straighten even its texture.
Microcurrent
Very mild microcurrent is generated by drawing light into a solar panel fixed in the handle.
Platinum Coating
The surface of each roller is coated in brilliant platinum, making it compatible for even the most delicate skin.
Product Name: ReFa I STYLE
Model: RF-IS1818B
Roller Coating Platinum (Pt)
Circuitry Microcurrent via current-carrying bearings
Size: 23 x 176 x 23 mm
Approximate Weight: 62g
Included Items: Cleaning Cloth, Pouch, Instruction Manual, Guidebook, Caution, Warranty Card
Construction Materials: Aluminum, ABS Plastic, Acrylic, Crystal Glass, Stainless Steel, Nylon, Platinum (Pt)
Product Region:Japan
Handling Time:5 Days