Welcome to Tsurugi Inc. Online Shop!
Place where you can buy any product manufactured and made in Japan!
We can offer low prices and friendly customer service. All transactions are made via PayPal or Stripe, so we guarantee safe shopping experience. Please note, all prices are excluding shipping and handling. We do offer several shipping options, prices are calculated according to the cart weight and each product do have set weight.
If you cannot locate product and you are sure it's made in Japan – simply just leave us a note and we will do our best to sort it out!
For more information please check Shipping & Payment Info also please check Terms & Conditions.
---
Soft99 Kiwami Extreme Gloss Shampoo Silver
SES122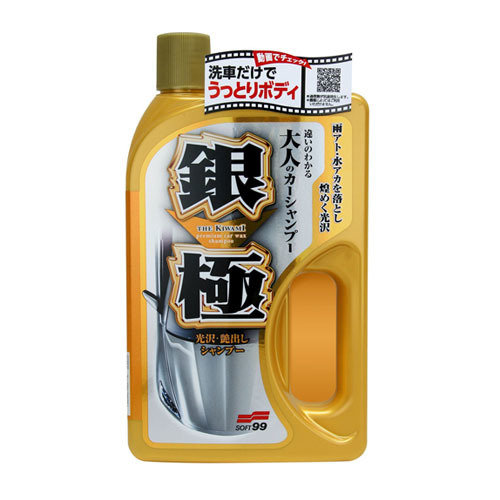 ---
Adopt well selected materials and make use of chemical technology, which creates glossy finish that other wax in shampoo cannot. Blended modified silicone resin and oil combination produce beautiful gloss even only do car wash.
This goes well with "Kiwami Extreme Gloss Wax" series.
Directions to use
1. Rinse off dirt or dust in car wash.
2. Put shampoo directly with soaked sponge, make the bubble well. If the bubble get weaken or difficultly remove dirt area, put the liquid more.
3. Rinse off with water until the bubble is disappeared.
4. Wipe off water with towel or absorbant cloth.
* In case of unevenness occured, wipe off with wrung towel or dry towel.
Product Region:Japan
Contents:750mL
Handling Time:5 days