Welcome to Tsurugi Inc. Online Shop!
Place where you can buy any product manufactured and made in Japan!
We can offer low prices and friendly customer service. All transactions are made via PayPal or Stripe, so we guarantee safe shopping experience. Please note, all prices are excluding shipping and handling. We do offer several shipping options, prices are calculated according to the cart weight and each product do have set weight.
If you cannot locate product and you are sure it's made in Japan – simply just leave us a note and we will do our best to sort it out!
For more information please check Shipping & Payment Info also please check Terms & Conditions.
Soft99 Rust Dissolver Set
SCR161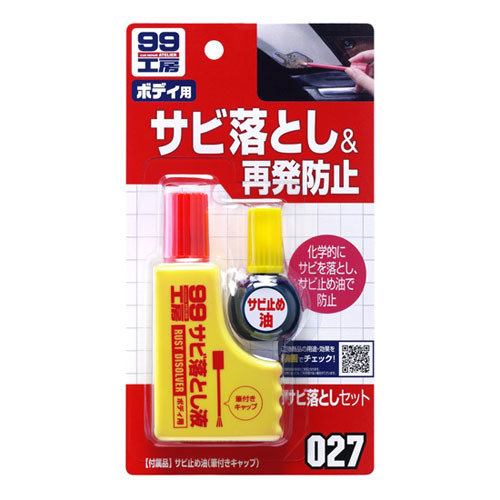 ---
By just applying and wiping it off, it removes rust chemically and protects metallic material. The rust-free oil is included.
Directions to use
1. Apply liquid liberally on the rust with the brush cap.
2. Wipe it off with a cloth after leaving it for 5-10 minutes.
3. Wipe off any remaining liquid on the surface, apply the included rust-free oil.
* If you apply paint after removing the rust, do not use the rust-free oil.
Product Region:Japan
Contents:85g
Handling Time:5 days