Welcome to Tsurugi Inc. Online Shop!
We can offer low prices and friendly customer service. All transaction are made via PayPal or Stripe, so we guarantee safe shopping experience with us. Please note, all prices are exclude shipping and handling. We do offer several shipping options, prices are calculated according to the cart weight and each product do have set weight.
For more information please check Shipping & Payment Info also please check Terms & Conditions.
---
Soft99 Leather Fine Cleaner & Conditioner
SIS023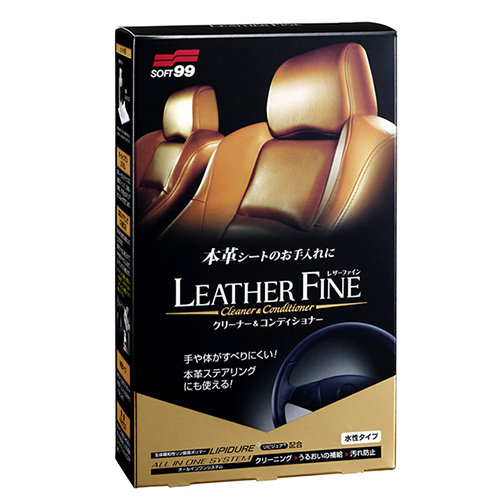 ---
Both the "cleaning" and "maintenance" are done at the same time by using Leather Fine-Cleaner & Conditioner, which is made of well-selected materials. It was developed to be anti-slip compared to conventional products, therefore, you can also use it on the steering wheel.
Directions to use
1. Shake the bottle well.
2. Put the liquid on the included cloth and spread it on the leather seats evenly.
3. Wipe it off with a clean surface of the included cloth.
Product Region:Japan
Contents:100ml, Special cloth ×1
Handling Time:5 days