Welcome to Tsurugi Inc. Online Shop!
We can offer low prices and friendly customer service. All transaction are made via PayPal or Stripe, so we guarantee safe shopping experience with us. Please note, all prices are exclude shipping and handling. We do offer several shipping options, prices are calculated according to the cart weight and each product do have set weight.
For more information please check Shipping & Payment Info also please check Terms & Conditions.
---
Soft99 New Brake Dust Cleaner 400
STL088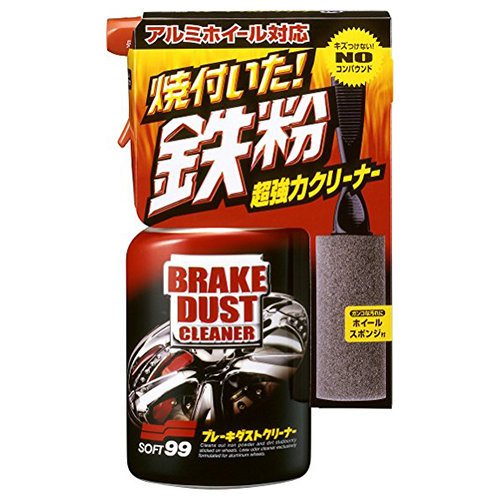 ---
It can chemically dissolve and wash off unwanted residue that is created by high-speed rotation and heating of brakes. The bubble jet type does not allow the fluid to drip off and the cleanser permeates residue with high efficiency, displaying its high performance cleaning capability. It does not damage the sensitive material of the aluminum wheel because abrasive compounds are not included. The included sponge helps you remove any unwanted residue and makes cleaning hard to reach parts easy.
Directions to use
1. Use water to remove dust or dirt from the wheels. Take off the resin parts, such as wheel caps, in advance.
2. Turn the nozzle to <SOAP> and spray entire wheels.
3. Let sit for approximately 2-3 minutes and wipe with sponge to absorb dirt.
4. Rinse well with water so as not to leave any cleanser or dirt.
5. Wipe off remaining water drops.
6. Check brakes at a low speed to make sure braking is functioning properly and then start driving.
Product Region:Japan
Contents:400ml
Handling Time:1 day