Soft99 Rust Remover
SCR162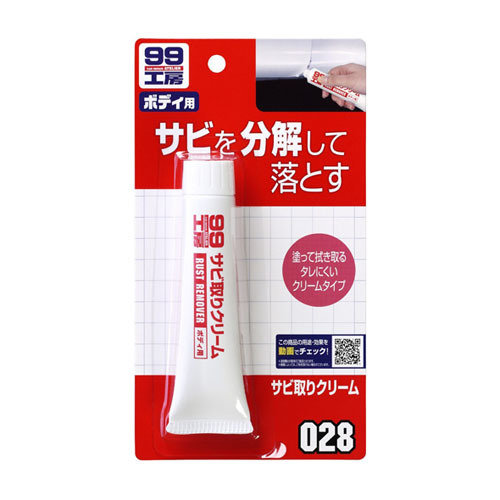 By just applying and wiping off, it removes rust without dripping.
It is very convenient when removing rust on a vertical surface.
Directions to use
1. Put the cream directly on the rust and spread it thickly with a cloth.
2. Wipe it off with a cloth after letting sit for 5-10 minutes.
Product Region:Japan
Contents:50g
Handling Time:5 days