Soft99 Water Proof Abrasive Paper Medium
SCS171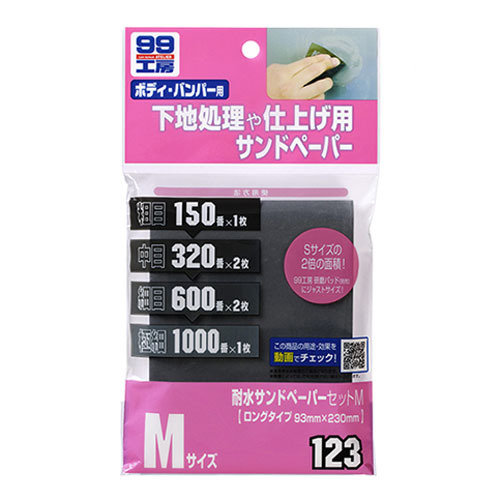 ---
This is a set of long sandpapers. Therefore, it is very convenient to use with the polishing pad.
This set includes 4 different sandpapers: 150-grit (coarse file)×1, 320-grit (second-cut file)×2, 600-grit (smooth file)×2 and 1000-grit (smooth file)×1.
Size 93mm x 230mm
Directions to use
* Apply onto the surface, wetting the area that will be polished.
* Continue to evenly use a clear surface.
* Do not polish in a circular pattern.
* Use each paper as needed.
Product Region:Japan
Contents:150-grit×1 320-grit×2 600-grit×2 1000-grit×1
Handling Time:5 days