Welcome to Tsurugi Inc. Online Shop!
We can offer low prices and friendly customer service. All transaction are made via PayPal or Stripe, so we guarantee safe shopping experience with us. Please note, all prices are exclude shipping and handling. We do offer several shipping options, prices are calculated according to the cart weight and each product do have set weight.
For more information please check Shipping & Payment Info also please check Terms & Conditions.
---
Willson Glass Coating Care Light (3 sizes)
WEA004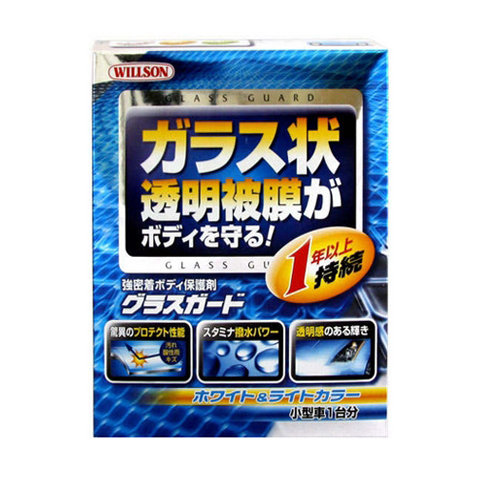 ---
The water-repellent basis blended into high adhesion glass film achieves long lasting water repellency.
The thick and hard coating blocks scratches, dirt and water scale to eliminate the need for waxing for one year.
Product Region:Japan
Handling Time:1 day
Size
Light color Large 140ml (0) Light color Middle 110ml (0) Light color Small 70ml (0)