Welcome to Tsurugi Inc. Online Shop!
We can offer low prices and friendly customer service. All transaction are made via PayPal or Stripe, so we guarantee safe shopping experience with us. Please note, all prices are exclude shipping and handling. We do offer several shipping options, prices are calculated according to the cart weight and each product do have set weight.
For more information please check Shipping & Payment Info also please check Terms & Conditions.
---
CARMATE GRANZ C122 COATING SPRAY FOR CAR
CEA006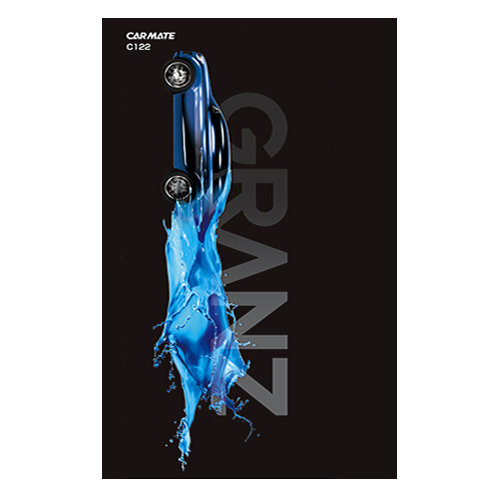 ---
C122 | COATING SPRAY FOR CAR
With real glass coating genuine glow.
Now the glass coating agent can be easily constructed and glossy,
Ideal hardness, gloss, anti-fouling, and work ability are realized unique to body design.
Your "beloved car" will be reborn with "real glass coating".
Professional construction level coating
What we aimed for "real glass coating" not "glass type" is a coating at the professional construction level sticking to "feeling performance".
The strong and dense "glass film" by the main ingredient "polysilazane" realizes the optimum hardness, high dimensional gloss.
"Polysilazane" reacts with moisture in the air to vitrify to form a coating film. The formed coating film boasts high adhesion and it can form a strong and dense "glass film".
Unlike ordinary simple water-soluble glass-based coatings, since "polysilazane" is the main component, most of the components are crystallized.
Product specifications
Product weight: 300 g
Set contents: The coating body (230 ml)
Construction cloth, Finishing cloth
Product Region:Japan
Handling Time:5 days