Welcome to Tsurugi Inc. Online Shop!
Place where you can buy any product manufactured and made in Japan!
We can offer low prices and friendly customer service. All transactions are made via PayPal or Stripe, so we guarantee safe shopping experience. Please note, all prices are excluding shipping and handling. We do offer several shipping options, prices are calculated according to the cart weight and each product do have set weight.
If you cannot locate product and you are sure it's made in Japan – simply just leave us a note and we will do our best to sort it out!
For more information please check Shipping & Payment Info also please check Terms & Conditions.
CCI Smart Mist Glossy Coat Body Coating Sheet 12 sheets
SMA013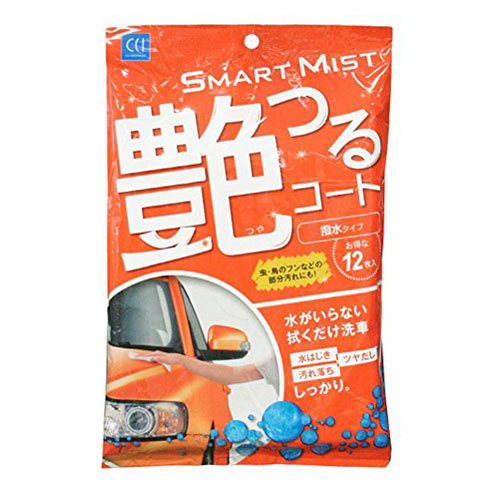 Wipe cleanly without water. Wet wipes that not only removes dirt but also restores coating of the car body. It safely removes dirt, marks from insects, bird droppings and so on.
Restores repellency and extend wax coating life.
Direction to use:
1. Take out the wipe from the pack.
※ To prevent the contents from drying out, close the transparent seal of the package right after use.
2. Wipe the car body lightly.
※ When the surface of the wipe become dirty and dry, please use another one to prevent scratches.
※ When unevenness occurs, please wipe with a clean wet wipe.
※ When using for the whole body, use 3 to 4 wipes. It may differ depending on the size of the vehicle.
Product Region:Japan
Contents:1 pack (12 sheets)
Handling Time:2 Days