CCI Smart View Glass Coating Water Repellent Spray 100ml
SMA015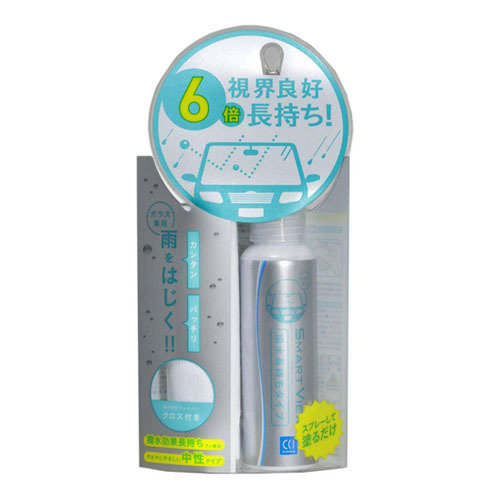 Smart View Glass Coating Water Repellent Spray
Get the repellency effect straight away after the first spray.
Just spray over on the car body and wipe it off with the includet cloth.There is no need to wait until its dry.
It is safe for any car paint tipe.
Improoves visibility in the rainy day. (※ It varies depending on the size of raindrops and vehicle type)
It can also be used on the wet glass. (※ However, it is recommended to use it for dry glass in order to improve the effect)
Smart View Usage explanation
1. Wash away sand, dust and dirt.
2. Shake the bottle well and turn the nozzle tip to the "ON" position.
3. Spray on glass.
※ Approximate usage is about 20 cm square on one push.
※ Please do not spray the whole glass at once, please divide partly, such as front, side, rear.
※ When spraying in a windy day or using it for the side mirrors , please use cloth to spread it.
4. Spread with cloth.
※ Please wash cloth with neutral detergent well.
Product Region:Japan
Contents:100ml
Handling Time:2 Days