Welcome to Tsurugi Inc. Online Shop!
Place where you can buy any product manufactured and made in Japan!
We can offer low prices and friendly customer service. All transactions are made via PayPal or Stripe, so we guarantee safe shopping experience. Please note, all prices are excluding shipping and handling. We do offer several shipping options, prices are calculated according to the cart weight and each product do have set weight.
If you cannot locate product and you are sure it's made in Japan – simply just leave us a note and we will do our best to sort it out!
For more information please check Shipping & Payment Info also please check Terms & Conditions.
---
Ichinen Chemicals Cleanview Glass Coat Soil Removal
IGA001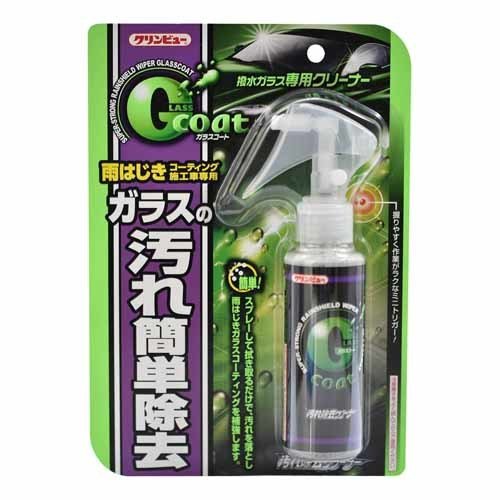 Glass cleaner dedicated to protect and repel cars glass. Simply remove the dirt of the glass by spraying and wiping. Spray with a wide range with mist spraying.
Direction to use:
Do not use for anything other than glass
Do not use during driving
Do not leave for a long time while spraying
Do not use when it is hot in the scorching sun or the glass
If you scatter and adhere to other than glass, immediately wet towel Wipe off with.
Product Region:Japan
Handling Time:2 Days