Welcome to Tsurugi Inc. Online Shop!
We can offer low prices and friendly customer service. All transaction are made via PayPal or Stripe, so we guarantee safe shopping experience with us. Please note, all prices are exclude shipping and handling. We do offer several shipping options, prices are calculated according to the cart weight and each product do have set weight.
For more information please check Shipping & Payment Info also please check Terms & Conditions.
---
Soft99 Wash Mist Interior Cleaner
SIS084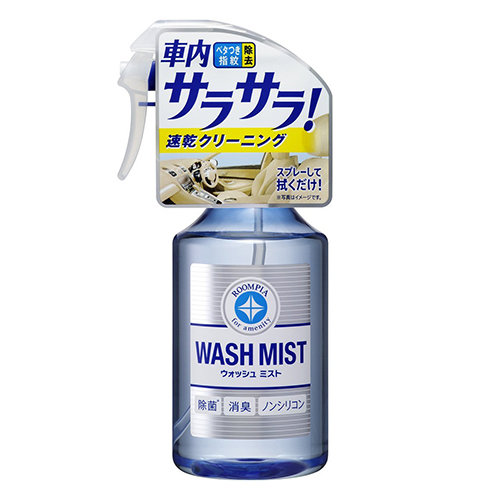 ---
This is spray type interior cleaner for multi-purpose.
Easy procedure just spray and wipe, you can throughout remove finger oil, cigarette stain which occurred various area. It produces anti-bacterial* and odor elimination effect.
* Not all bacteria can remove.
Directions to use
1. Take away navy color stopper in advance.
● Cleaning for inside window, seat and floor mat
2. Directly spray against object and wipe off with clean dry towel.
* Spray until it gets soaked, wipe off residue and dry for bacteria or odor elimination.
* Wipe off with water after using it for child seat.
● Cleaning for dash board, handle and LCD screen
2. Spray to clean dry towel and wipe it.
Product Region:Japan
Contents:300ml
Handling Time:1 day