Soft99 Rust Stopper Paint
SCR164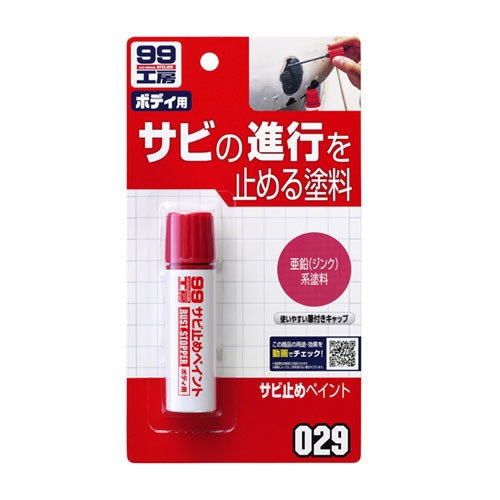 ---
This rust stopper paint creates a strong rust resistant protective coating and stops rust from advancing.
You can use it as a rust-stop primer surfacer when used with the Touch Up Paint.
Directions to use
1. Remove rust cleanly from the area being applied, and get rid of oil with Atelier 99 Silicone Off.
2. Shake the bottle to mix the paint while hearing a clanking noise.
3. Put a moderate amount of the liquid on the brush and apply it quickly. If the fluid becomes thick, dilute it with Atelier 99 Touch Up Paint Finish Kit.
* When reapplying, do it 15 minutes after drying.
* Wait at least 24 hours after it has dried before painting.
Product Region:Japan
Contents:23g
Handling Time:5 days