Welcome to Tsurugi Inc. Online Shop!
We can offer low prices and friendly customer service. All transaction are made via PayPal or Stripe, so we guarantee safe shopping experience with us. Please note, all prices are exclude shipping and handling. We do offer several shipping options, prices are calculated according to the cart weight and each product do have set weight.
For more information please check Shipping & Payment Info also please check Terms & Conditions.
---
Aion Plas Senu PREMIUM (Maitenance Cleaner Cloth)
ACT013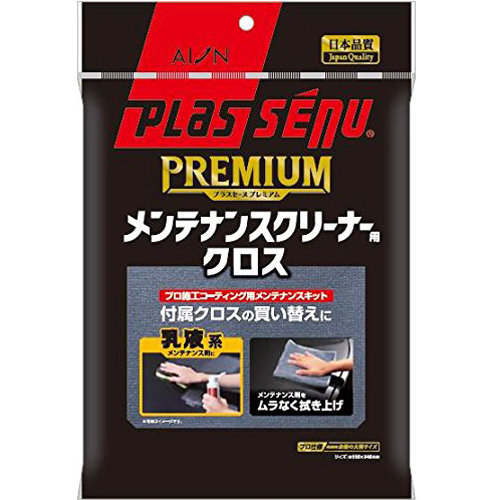 ---
It is soft and fits a body by special texture structure easily.
It is a cross made of extra-fine fiber which can wipe off a maintenance agent evenly.
In a soft cross by the special texture structure, it fit a body easily and am a light wiping feeling.
By an original surface pattern, it is superior in the swab nature of the maintenance cleaner ingredient.
It is a product made in of the start-to-finish production pure Japan, an extra-fine fiber cross from raw silk to sewing, inspection in Japan.
Material: Polyester / Nylon
Size: approximately 550*340mm
Color: Gray
Product Region:Jpan
Contents:1 Sheet size 550 × 340 mm
Handling Time:1 day