Welcome to Tsurugi Inc. Online Shop!
Place where you can buy any product manufactured and made in Japan!
We can offer low prices and friendly customer service. All transactions are made via PayPal or Stripe, so we guarantee safe shopping experience. Please note, all prices are excluding shipping and handling. We do offer several shipping options, prices are calculated according to the cart weight and each product do have set weight.
If you cannot locate product and you are sure it's made in Japan – simply just leave us a note and we will do our best to sort it out!
For more information please check Shipping & Payment Info also please check Terms & Conditions.
CCI Smart View ONE Glass Coating Water Repellent Long Lasting 75 ml
SMA018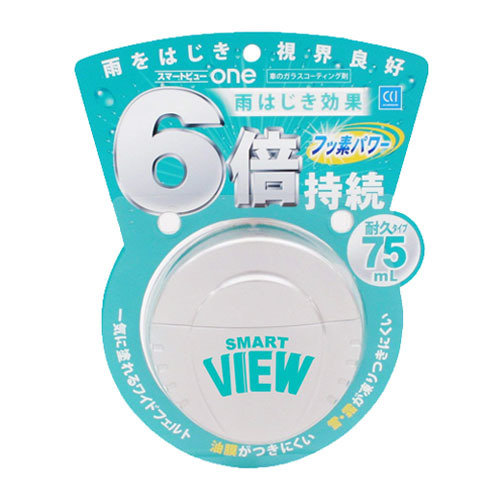 Smart View ONE Glass Coating Water Repellent
Recommended for those who wish "Water repellent effect long lasting". With fluorine power, water repelling effect lasts six times more.
The head is twice as big as conventional one, and the bottle is designed to fit in your hand. The combination of those allows speedy and smooth work. The volume is up 60%. Needless to say, it repels water drops while driving at a speed of 45km/h or more, and allows you to have clear vision.
Smart View ONE Usage explanation
* Remove dust or dirt from the windshield with water in advance.
1. Take the cap off and apply it on a dry windshield. Press the side of the bottle to let the fluid out and rub it firmly onto the windshield without splashing the fluid.
* Do not apply it on wet windshield otherwise it may cause damage to the surface.
2. After drying for 5-10 minutes, wipe it off with a slightly damp towel which is wrung out.
Product Region:Japan
Contents:75ml
Handling Time:2 Days