Soft99 Color Abrasive Paper Set
SCS169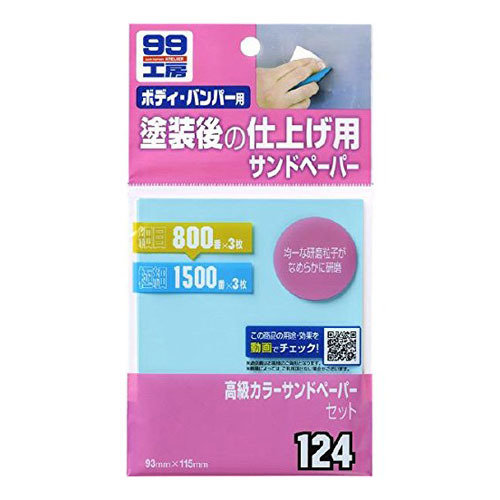 ---
This high-class sandpaper produces beautiful results without any flaws. 2 different sandpapers, 800-grid and 1500-grid, are included.
Directions to use
* Apply onto the surface, wetting the area that will be polished.
* Continue to evenly use a clear surface.
* Do not polish in a circular pattern.
* Use each paper as needed.
Product Region:Japan
Contents:800-grit×3 1500-grit×3
Handling Time:5 days