Welcome to Tsurugi Inc. Online Shop!
Place where you can buy any product manufactured and made in Japan!
We can offer low prices and friendly customer service. All transactions are made via PayPal or Stripe, so we guarantee safe shopping experience. Please note, all prices are excluding shipping and handling. We do offer several shipping options, prices are calculated according to the cart weight and each product do have set weight.
If you cannot locate product and you are sure it's made in Japan – simply just leave us a note and we will do our best to sort it out!
For more information please check Shipping & Payment Info also please check Terms & Conditions.
Soft99 Radiator Stop-Leak
SCG176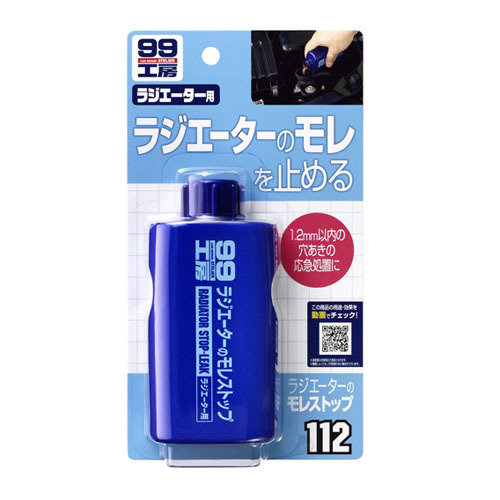 ---
By simply pouring it into the radiator, it covers over the hole or crack and stops a leak. If you pour it in advance, it prevents the radiator from those troubles.
Directions to use
* Be sure that the engine is stopped.
1. Shake the bottle well, take off the radiator cap and pour the liquid into the radiator. Afterward fill the coolant to the right level.
2. Tighten the radiator cap and turn on the engine to let the coolant circulate inside. The leak stops as soon as that.
3. If you use it to old radiator, remove rust or dirt in advance.
Product Region:Japan
Contents:125ml
Handling Time:5 days