Soft99 Rust Converter
SCR163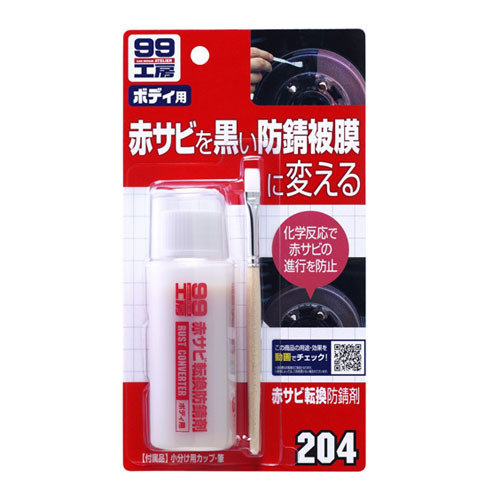 By just applying on red rust, it prevents the red rust from advancing and creates a black rust-resistant coating.
It is very convenient in removing rust from narrow spaces.
A small plate and brush are included to help you work smoothly.
Directions to use
1. Remove dirt or rust from the surface with a piece of sandpaper, and get rid of oil with Atelier 99 Silicone Off (sold separately).
2. Put the liquid on the included plate, and apply it directly on the rust with the included brush. Once the surface dries, reapply to cover the surface completely.
3. Dry completely for 2-3 hours, and then a rust resistant coating will be created.
Product Region:Japan
Contents:70ml
Handling Time:5 days