Soft99 Body Putty Dark
SCP154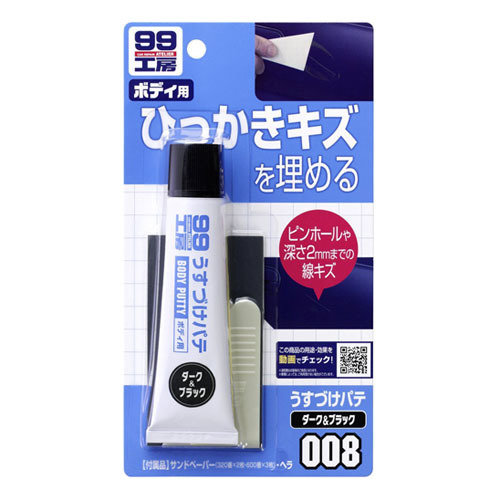 ---
Not only does the quick-drying lacquer putty repair minor dents or scratches, but it also fills in the blisters after applying polyester putty. The spatula and sandpaper are included.
Directions to use
1. Remove dust or dirt from the surface with the 320-grit sandpaper.
2. Put the putty on the included spatula and apply it evenly.
3. The putty gets dry for 1 hour. After that, finish up with sandpaper and Atelier 99 Body Paint.
Product Region:Japan
Contents:60g
Handling Time:5 days