Welcome to Tsurugi Inc. Online Shop!
We can offer low prices and friendly customer service. All transaction are made via PayPal or Stripe, so we guarantee safe shopping experience with us. Please note, all prices are exclude shipping and handling. We do offer several shipping options, prices are calculated according to the cart weight and each product do have set weight.
For more information please check Shipping & Payment Info also please check Terms & Conditions.
---
Hikari Alloy Star
HEA006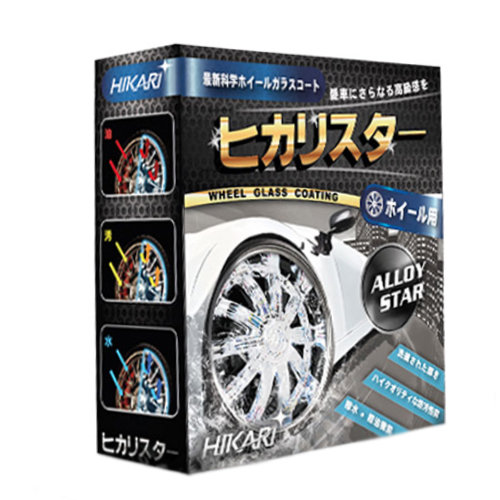 ---
Be amazed by the highly water and oil repellent coat. You can feel the magic with even the lightest of touches.
Properties
AdherentMade using aluminium, the special coating was developed exclusively for wheels.
96.8% siliconeThe high silicone content gives a thick coat and luxurious finish.
InorganicCoating offers protection against UV rays and oxidation.
Water and oil repellentProtect your brakes from dust and other foreign objects.
Lasting sparkleSparkle like never before with a long-lasting finish
Clean finishDirt is removed with ease
VersatileCan be used on all types of wheel
How to Use
Wash with a suitable cleaning solution.
Remove the iron powder.
Leave to dry completely.
Apply a coat.
Wait for five minutes before wiping down.
Product Region:Japan
Handling Time:3 days