Welcome to Tsurugi Inc. Online Shop!
We can offer low prices and friendly customer service. All transaction are made via PayPal or Stripe, so we guarantee safe shopping experience with us. Please note, all prices are exclude shipping and handling. We do offer several shipping options, prices are calculated according to the cart weight and each product do have set weight.
For more information please check Shipping & Payment Info also please check Terms & Conditions.
---
Hikari Bike
HEA008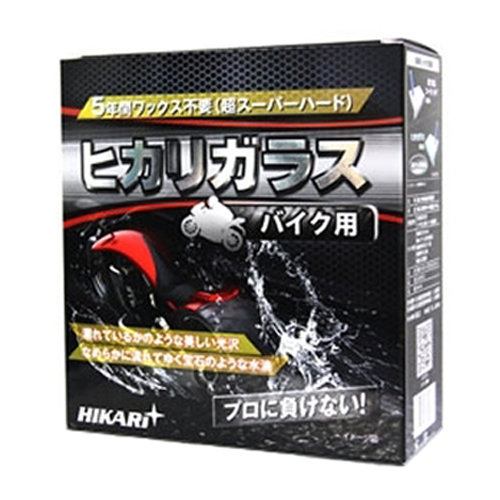 ---
Hikari Glass Coating can now be used for motorcycles, Hikari Bikes to keep water and dirt from penetrating the vehicle's paint. It also prevents the formation of rust.
For all bike riders who wish to have their bikes sparkling like their Hikari coated cars. Hikari Bikes has a new coating formula just for bikes that will keep the two-wheelers shiny and strong. The formula protects against liquids and dirt.
Complete kit containing:
10ml bottle of the main liquid glass coating
1 application sponge
2 fiber cloths for wiping (big and small)
1 60 ml tester of a special Hikari conditioner for maintaining a water repellent effect always at its best.
Product Region:Japan
Handling Time:3 days